Vicksburg MS Hearing Health: Audioprosthology, Hearing Aids, Hearing Tests and more!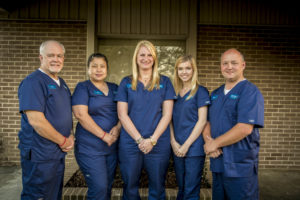 Martin Case, is a hearing instrument specialist originally from Mississippi. Mr. Case, who has over 27 years of experience in both private practice and clinical settings, operates two clinics in Mississippi. One in Vicksburg and one in Brandon Mississippi.
Mr. Case is known for his superior care, friendliness, and true desire to make his patients lives easier. His impressive list of credentials includes the following:
BC-HIS: Board Certified Hearing Instrument Specialist, recognized in all 50 states and some foreign countries. This distinguished certification was given by the National Board for Certification in Hearing Instrument Sciences (NBC-HIS).
ACA: American Conference of Audioprosthology Certified
COHC: Certified Occupational Hearing Conservationist
In addition: Martin worked for the MS. State Department of Health Professional Licensure Office, as a Proctor for 10 years. This included administering the IHS national written exam and giving the Practical as well.
Our Vicksburg office is located at:
Vicksburg MS Hearing Health
Address: 2222 South Frontage Rd. Suite C, Visckburg Ms 39180
Phone: 601-301-9420
If you would like to book an appointment, please fill out the form below: